Having traveled all across North America learning from the best dog trainers
in the industry the team brings the most effective, gentle, and long-lasting
results right back home to Orange County.
BOOK AN APPOINTMENT
Helping Them Learn with Love.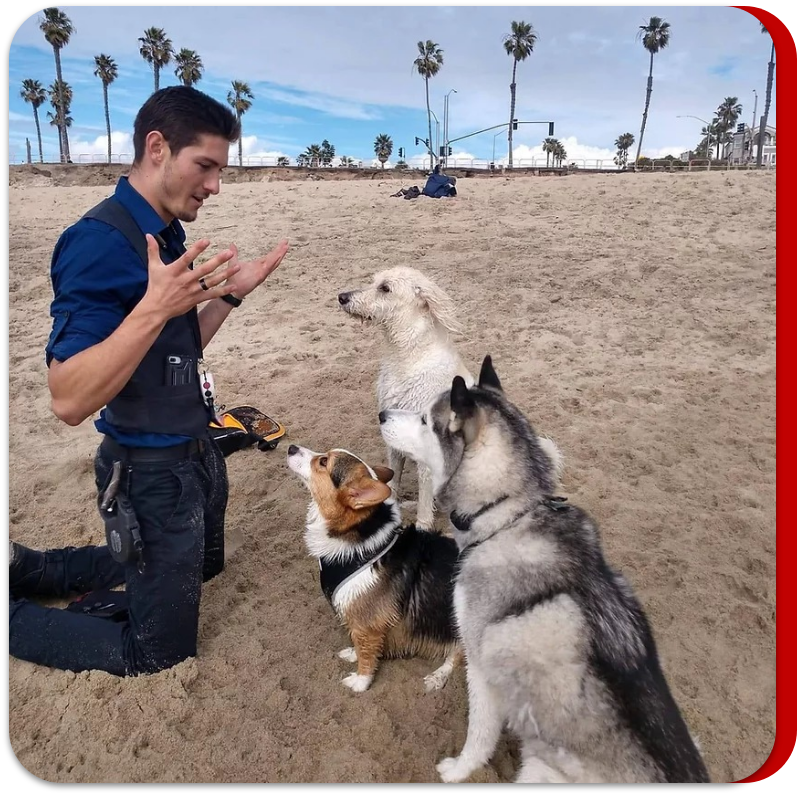 About

Rowdy Hound Dog Training
Using "Positive First" methods, George and the team have successfully trained and served thousands of dogs in their years of dog training. George's work began at Petco in Anaheim Hills, but he quickly saw a need for a better way.
To better serve the dogs and families in this community, George and the team have traveled all across North America learning from the best dog trainers in the industry to be of service to those who want to better train and love their dogs.
Read More
Start here
Get our free Handbook, join one of our Basic Group Classes, or schedule a consultation with one of our Master Trainers.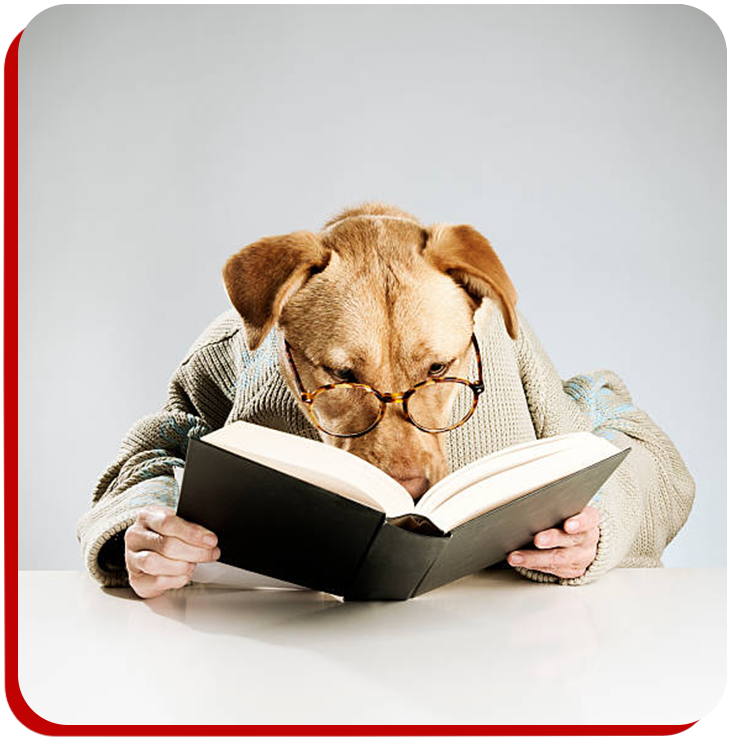 Philosophy of Dog Handbook
 Howdy, here's a handy handbook to help you get started out on the right paw, whether you have a new puppy, a troublesome teenager, or anything else you need help with.
Many of our clients and many people in general are struggling to maintain healthy boundaries with their dogs or just feeling overwhelmed in general.
We've gathered, created, and compiled some of the most valuable and useful information, gear, and resources to benefit dogs and families.
Click to download PDF
Initial Consult
Your chance to work one-on-one with our world-class trainers, with decades of professional experience to help you connect, communicate, and control anything from your brand new puppy to the extreme behavior case.
Your trainer brings all the necessary tools and knowledge you'll need to immediately begin to improve your relationship with your dog and help you strategize an ongoing program to build the dog of your dreams.
The lesson can be done in the comfort of your own home or at a familiar location.
Read More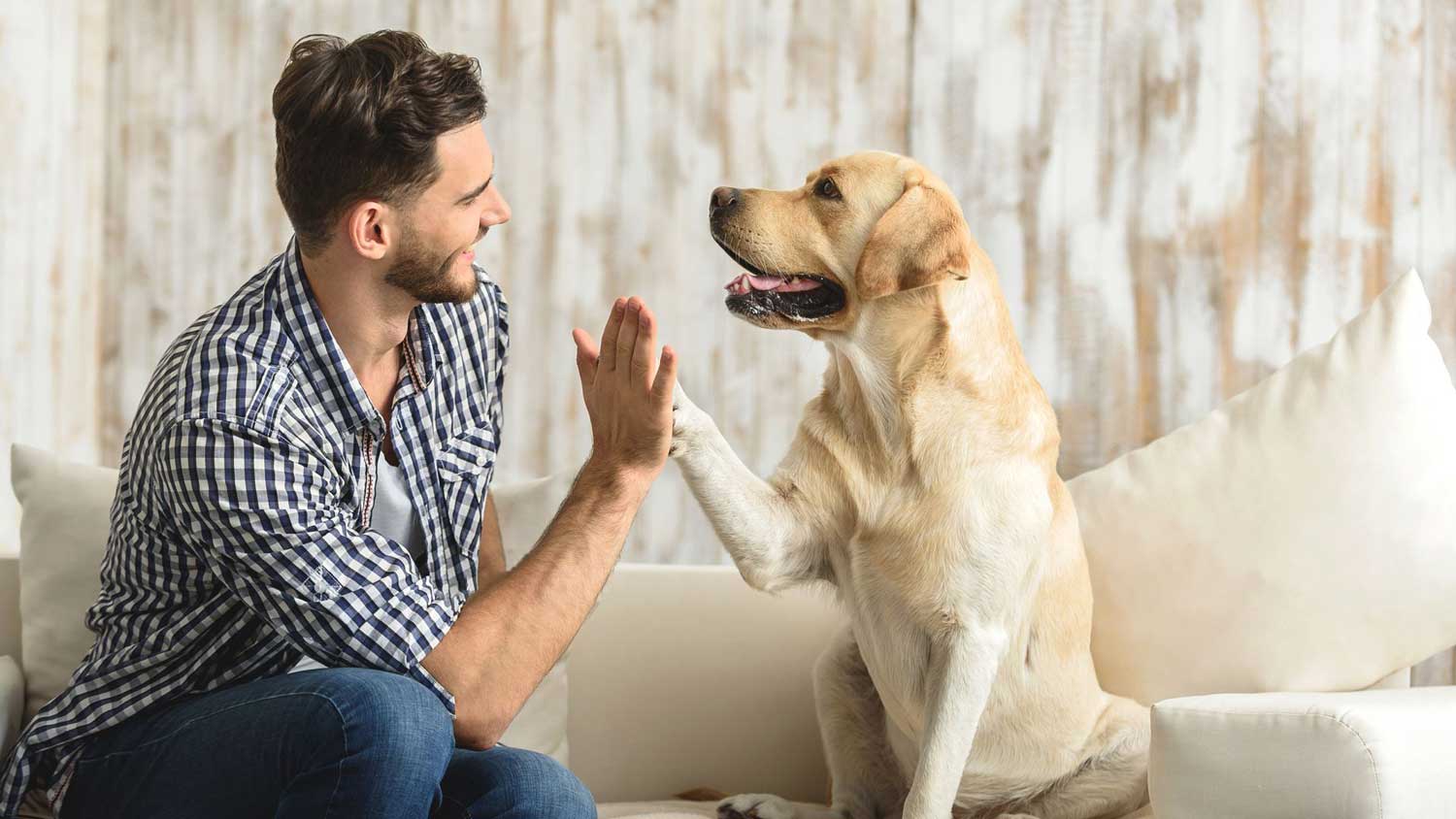 Shop
George the Dog Trainer recommended products for you and your dog.
George and company are the best! They truly love their dogs. Can't recommend more highly.

Scott M.
I wouldn't take my baby any place else. The best in all of Los Angeles

Alyma D.
Loved working with George! He really knows his stuff and explains things thoroughly.

Jordan U.
My dog just loves working with George and his team. I highly recommend.

Kathy P.
View More